Who does the Alaska Supreme Court go to when they need a credible, well-researched legal opinion about a case before them? They go to the the ACLU of Alaska.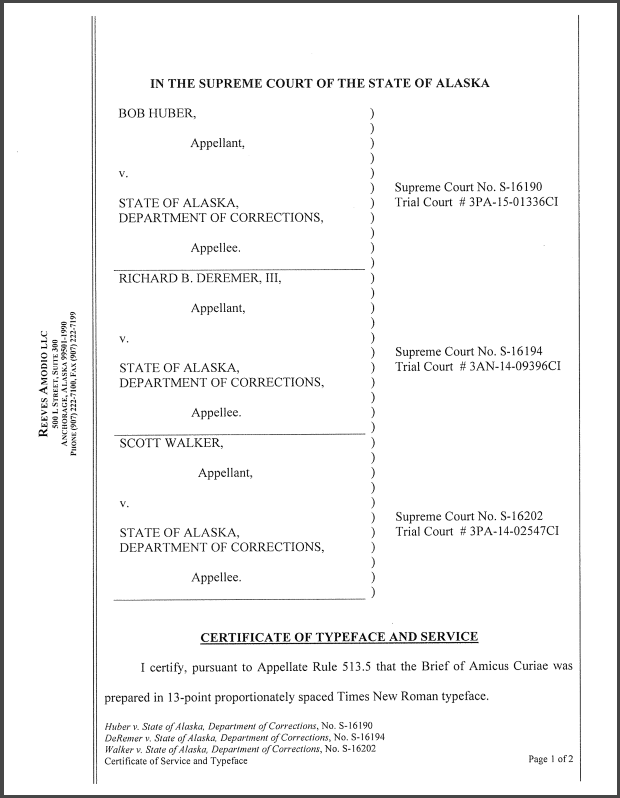 A few weeks ago, we were invited to submit a friend-of-the court (amicus) brief with the Criminal Defense Lawyers Association about whether prisoners have to appeal to the superintendent before they can seek relief in the court. 
The case will make a difference to those who are incarcerated and the ACLU of Alaska is honored to be on the short list of legal opinions the Alaska Supreme Court not only listens to, but actively seeks out.
If you would like to read the full brief, you can view it here.