Anchorage, Alaska – The American Civil Liberties Union of Alaska selected high school student Brittney Jimmie as its 2017 Joan Hamilton Memorial Scholar.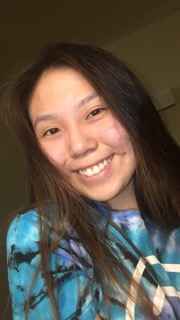 This annual scholarship, established by the ACLU of Alaska in the memory of its former board member Joan Hamilton, promotes and supports the education of Alaska students who wish to pursue a career related to the law, advocate for Alaska Native rights, and defend the constitutional rights and civil liberties of the peoples of rural Alaska.
Jimmie is a senior at Mt. Edgecumbe High School where she has excelled academically and participated in the Color of Justice Program which encourages women and people of color to pursue legal careers. She dreams of one day becoming the first lawyer from her community of Scammon Bay, Alaska.
"The ineffectiveness and inequity of the justice system in rural Alaska are unacceptable," she said. "I hope that receiving this scholarship and following in Joan Hamilton's footsteps will help me to change that by bringing more Alaska Native faces into that system. Only then can we make Alaska's justice system what it should be: equal for all."
"The ACLU of Alaska couldn't be more impressed with Brittney Jimmie," said Joshua A. Decker, executive director of the ACLU of Alaska. "Her genuine zeal for issues Joan Hamilton cared so deeply about really sets her apart. We are proud to help her achieve her dreams."